Mr. Koji Tsuruoka, former Japanese Ambassador to the United Kingdom joins GR Group as Senior Adviser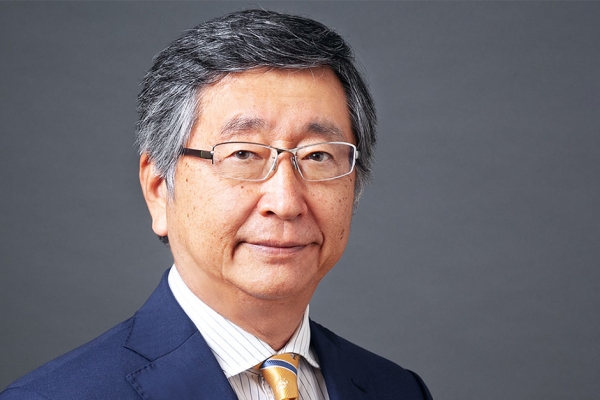 GR Japan K.K., the leading government relations and public affairs company in Japan, today announced the appointment of Ambassador Koji Tsuruoka, former Japanese Ambassador to the United Kingdom, as Senior Adviser, with immediate effect.
As one of Japan's most respected diplomats, Ambassador Tsuruoka brings with him a wealth of experience from his 43 years at Japan's Ministry of Foreign Affairs. He was the Prime Minister's Personal Representative in the G7 and G20 Summits as Deputy Minister for Foreign Affairs, and was Japan's Chief Negotiator for the successful Trans-Pacific Partnership negotiations. He was also Chief Negotiator for services during the Uruguay Round of the General Agreement on Tariffs and Trade, which paved the way for the formation of the World Trade Organisation. Ambassador Tsuruoka has held numerous senior roles at the Ministry of Foreign Affairs, including Director-General for Global Issues, Director-General of the International Legal Affairs Bureau, and Director-General of the Foreign Policy Bureau. His expertise includes international law, political and security issues as well as international economic negotiations.
Ambassador Tsuruoka stated, "I am delighted to join GR Japan and the GR Group as Senior Advisor. I look forward to working with the talented professional team here to support our clients' constructive engagement with the Japanese government. I strongly believe that we can bring value to the government by providing high-quality private sector policy input based on a cross-industry approach".
Jakob Edberg, President & CEO of GR Japan, commented, "It is a great pleasure for us to welcome Ambassador Tsuruoka to the GR Japan team. His distinguished service for the Government of Japan is truly remarkable and his experience of policy making is second to none. We look forward to working with him in serving our clients and providing the best advice on how to deal with policy making processes in Japan, especially at this critical time as Japan prepares for a change of Prime Minister for the first time in nearly eight years".
Philip Howard, Managing Director of GR Japan, stated, "We are proud to welcome Ambassador Tsuruoka as Senior Adviser to GR Japan. With his extraordinary record of public service and significant achievements throughout his career, the Ambassador is ideally placed to help GR Japan and the GR Group in our mission of finding win-win solutions and engaging in effective dialogue with government stakeholders."
About GR Japan: GR Japan is part of the GR Group, a leading international government relations and public affairs group with offices in Tokyo and Osaka (GR Japan), Seoul (GR Korea), London and Washington DC (GR Group Asia).